Multi-Purpose Vegetable Slicer
still cutting and slicing conventionally with a knife? Although it can be an enjoyable experience and a distressing activity. But there's always too much to do and too little time! What if there's a way to save your cutting time up to 8x times?

This tool is a savior for busy homemakers or a"work from home"
parent who needs to prepare a homecooked meal every day 3 times or more a day.

It's a new norm now! And an essential must-have tool in every kitchen in 2021!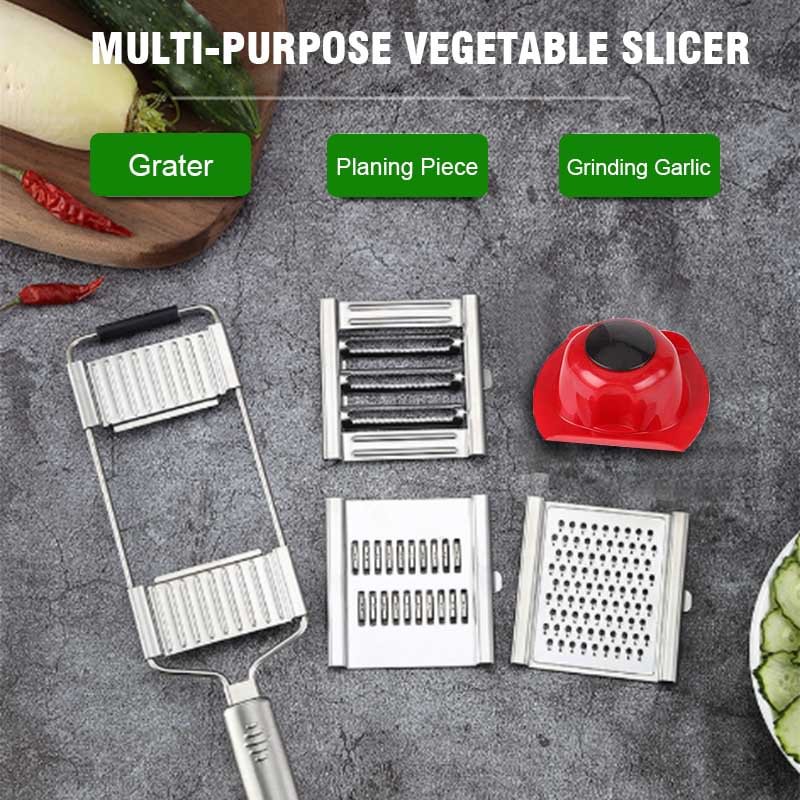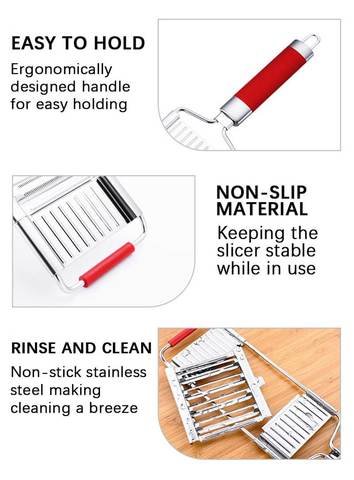 cet evenly sllces, shreds, or grates every time with only one tool!
This sllcer Is one of the best tools and a must-have In your kitchen.
This slicer makes your food prep 8x faster and smoother.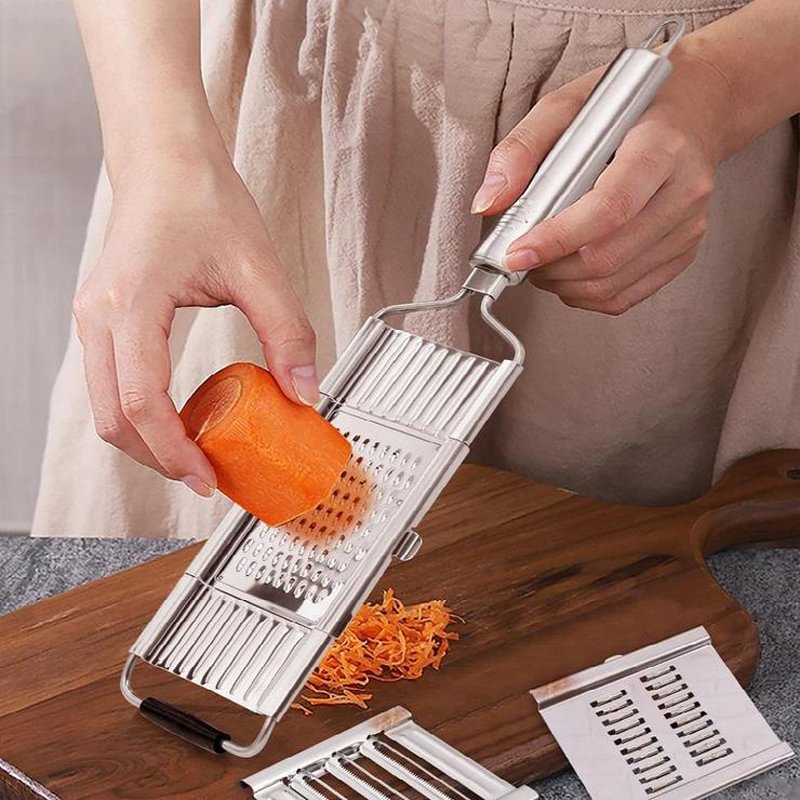 Sllced to Perfectlon EVERY-TIME
The My Kitchen Coved Multi-Purpose vegetable Slicer cut allows you to sllce or shred your frults and vegetables cleanly and uniformly. It has 8 super sharp, precise, stainless steel blades which makes it almost the fastest and most preclse sllcer in the world.
Designed perfectly to make tasks easier and quicker in your kitchen.
My  Multl-Purpose Vegetable Sllcer Cuts with lts 3
top-class metal blades:
1. Double blade 4x: The 4 stainless steel double blades cut 8 times faster and evenly very thin. It is ideal for cabbage, cucumber, cheese, onions and much more.
2. Julllenne: Julienne cuts everything into thin strips. It cuts in both directions and is therefore twice as fast. It is ideally suited for raw vegetables, salads, stir-fried vegetables and everything that is only briefly seared or cooked.
3. Grater: For everything that needs to be finely grated or cut. It is ideal for nutmeg, Parmesan, horseradish, carrots, orange or lemon peel and much more.
4. Safety holder: The safety holder with its ingenious technology hardly leaves any leftovers. The 5 stainless steel pins hold everything that gets smaller. This leftover holder is a must when cutting onions and all small leftovers.
5. Storage Bag (New! In 2021) Keep all parts in this special tailored drawstring bag for your convenience and portable. Now you can bring this slicer cut set in this stylish bag to outdoor activities or camping.
Made from food-grade steel, this slicer is polished to perfection so that you never have to worry about breakage and rust.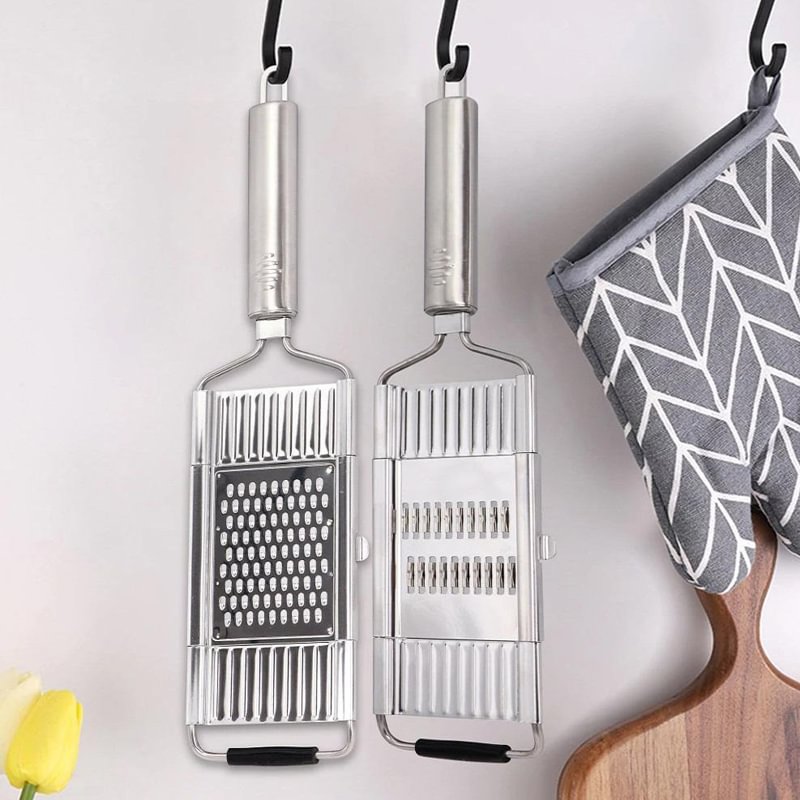 HOW TO USE YOUR SLICER?
There are 3 interchangeable blades with the Slicer.
All the blades are changeable easily by hand.
If you are wanting to slice something small then put your vegetable/fruit on the safety guard, if not then hold it with your fingers far away from the blades.
Run your food over the blades and let the slicer do the hard work. You will find evenly sliced food every time!
USE TIPS
Best suitable to cut long vegetables such as cucumber and carrot, in shorter lengths before slicing use safety holder to have more control and safety.
While Using Multi-Purpose Vegetable Slicer Cuts, push the food downward towards the blade rather than pulling towards you because it is 8x faster than other slicers.
For the Heavy Slicing, don't forget to use a bowl inside the  Slicer pro.
EASY TO CLEAN
Cleanup our slicer is very simple. Just remove the blade and wash them under the running water with a cleaning brush.
We suggest cleaning using a brush to properly remove residue left on the cutter.
PACKAGE INCLUDED:
1 x Slicer Frame
3 x Blades
1 x Safety Holder