Every detail is carefully and passionately created with proportional precision and detail. 23 individual chrome-plated molded parts are used to make body accessories. Optional LED lights can be used for night cruises. The transparent windows are decorated with high-quality chrome foil to complete the super realistic appearance. Attention to detail continues under the body, including the chassis frame, imitation gearbox and practical solid rear axle with removable differential cover.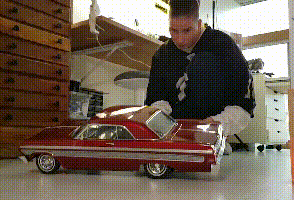 Using specialty servos and precision weight bias, it replicates the driving style and overall look of a full sized lowrider / hopper.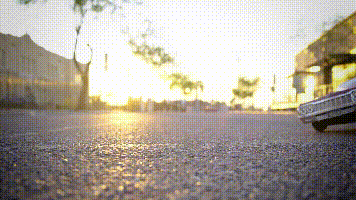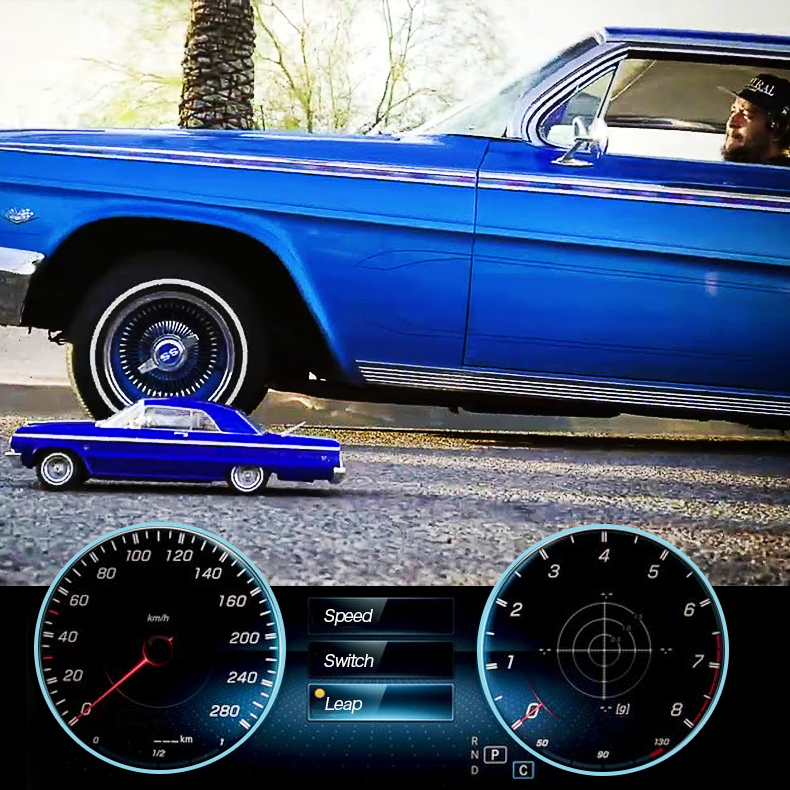 VEHICLE CHARACTERISTICS:
Spoke wheel scaled to 14 inches 

Detailed chrome trim

Prepared the LED light kit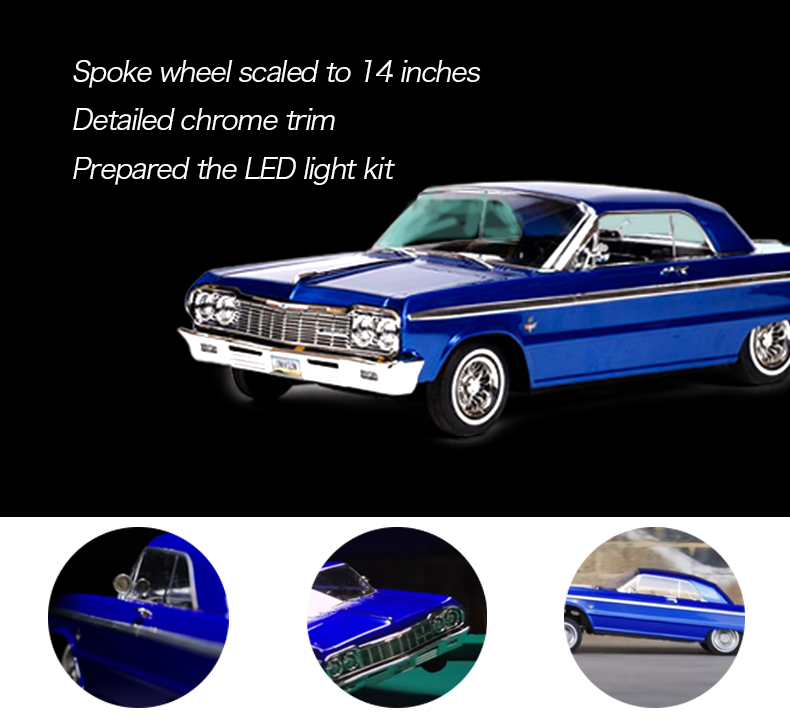 MECHANICAL CHARACTERISTICS:
Front suspension jumping mechanism

Real-time adjustable height

Super fast custom REEFS RC frequency hopping servo

Two 25KG rear axle height adjustment servos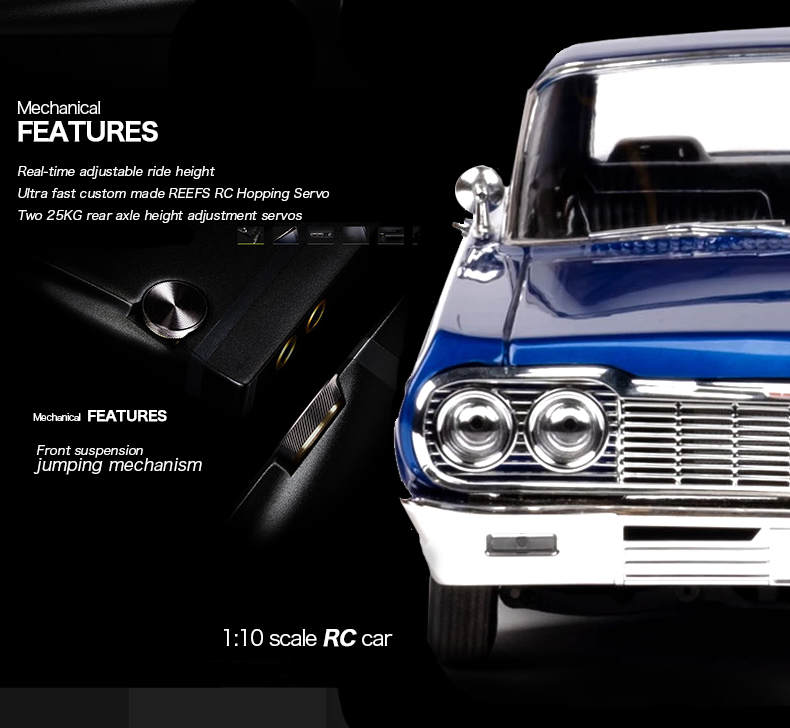 RADIO FUNCTION:
6-channel LR6X radio control with low chassis style switch.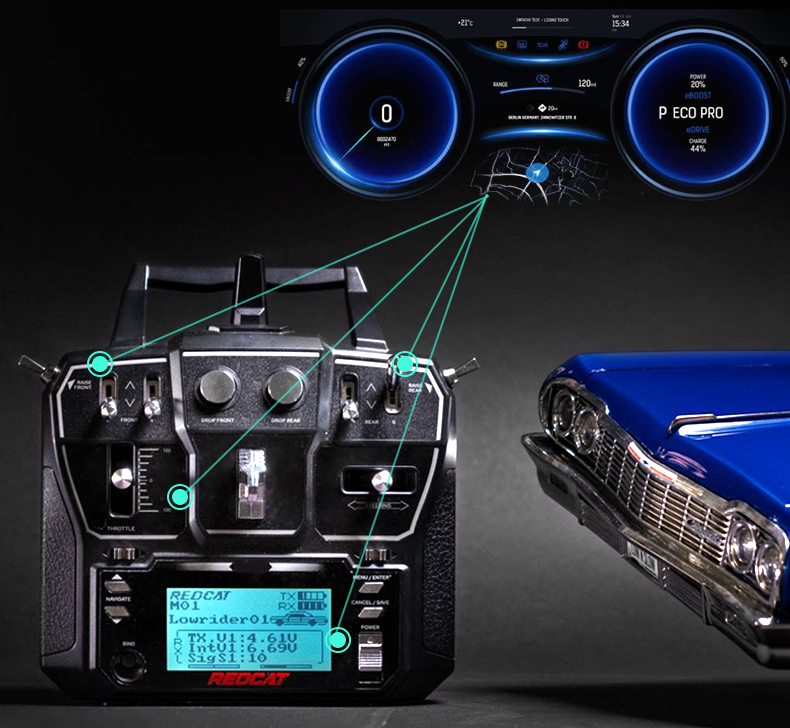 Separate switch for each of the 3 height adjustment servos.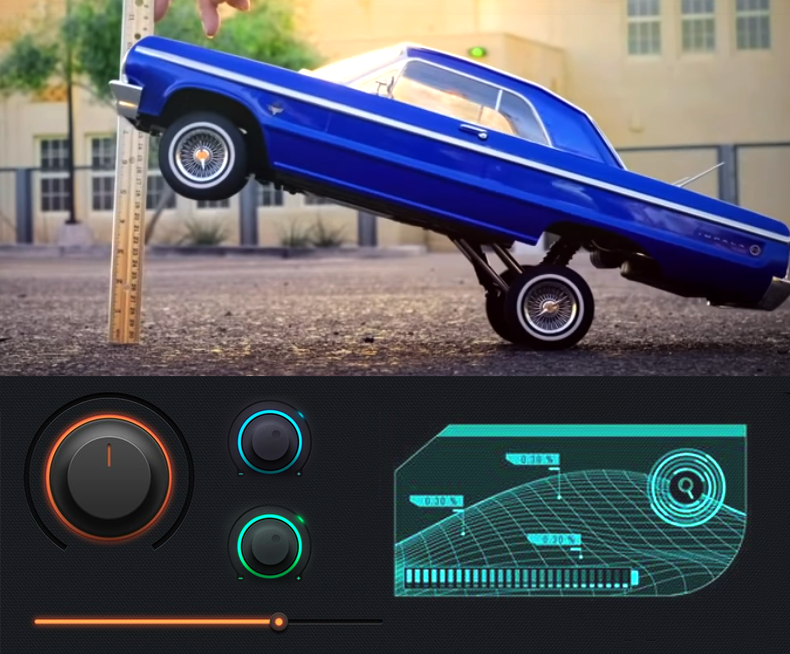 [Momentary switch]: Used to raise the front or rear to the maximum ride height/jump.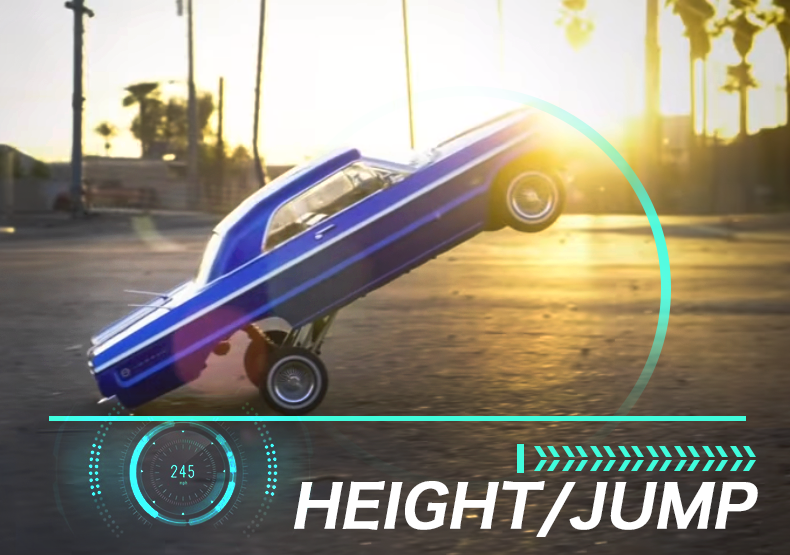 [Momentary button]: The front or rear can be lowered to the minimum driving height.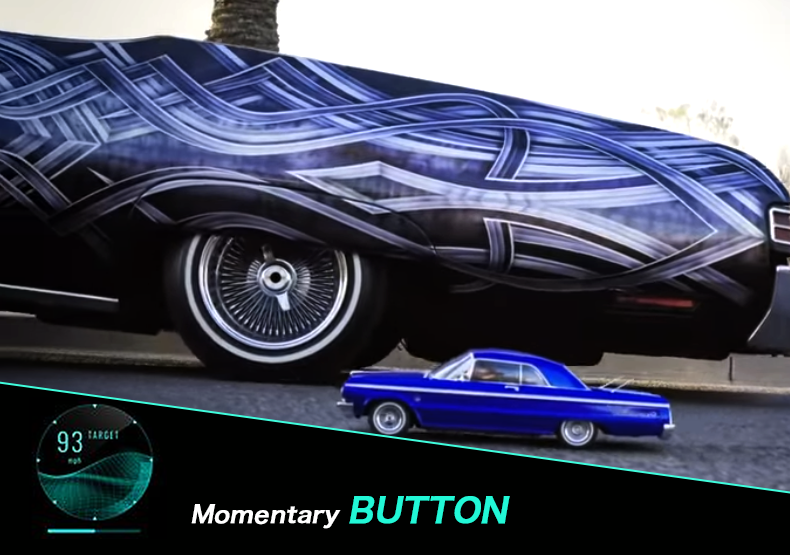 LED light for night cruise, using professional servo system and precise weight deviation.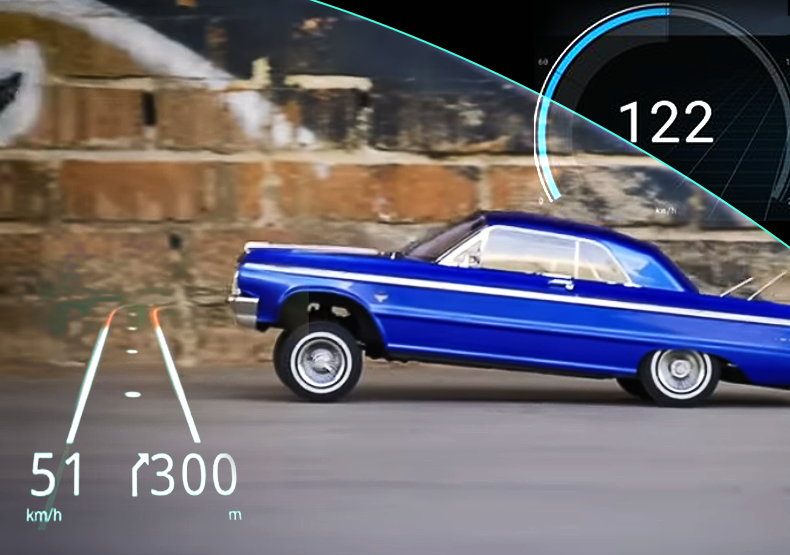 Special hydraulically driven suspension, slow cruising and skill.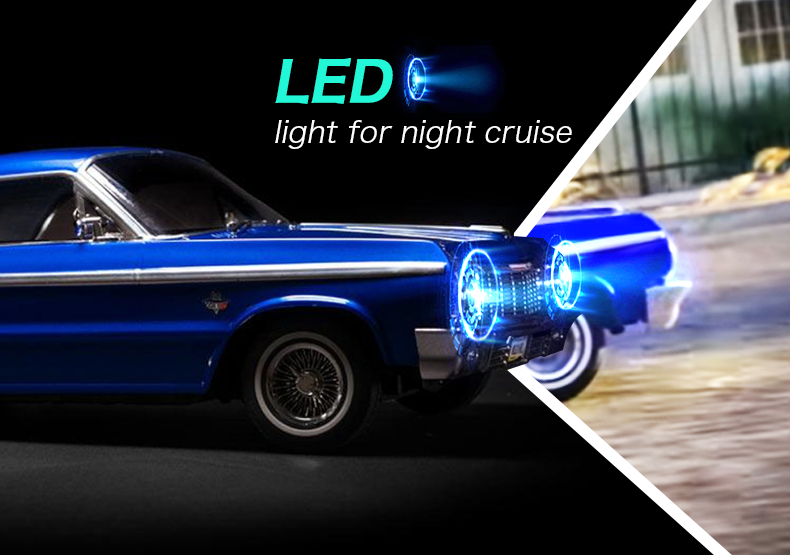 1964 Chevrolet Impala SS - Fully Functional Hopping Lowrider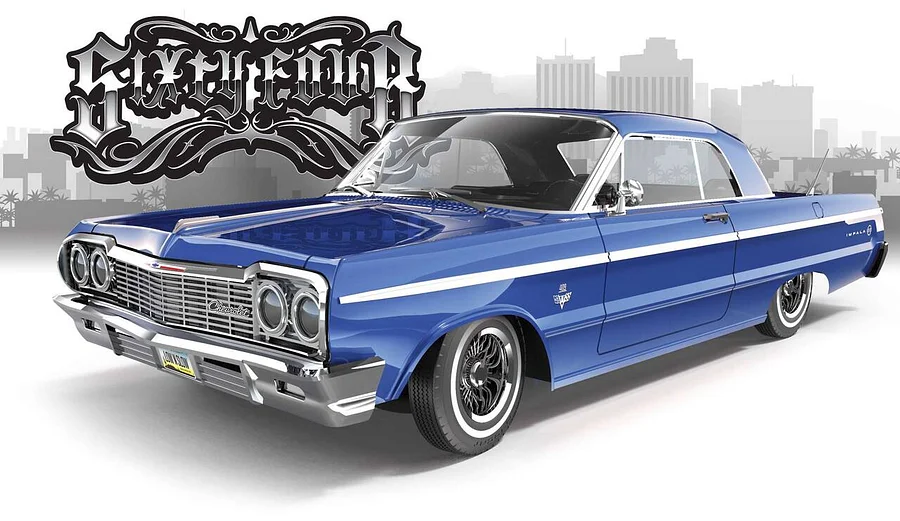 OFFICIALLY LICENSED AND HIGHLY DETAILED 1964 CHEVROLET IMPALA SS BODY
Officially licensed 1964 Chevrolet Impala SS. The detailed body features clear windows with chrome window trim. Twenty-three individual chrome plated molded parts are used to create the body's accessories.

LR6X 6-Channel radio control with lowrider style switches