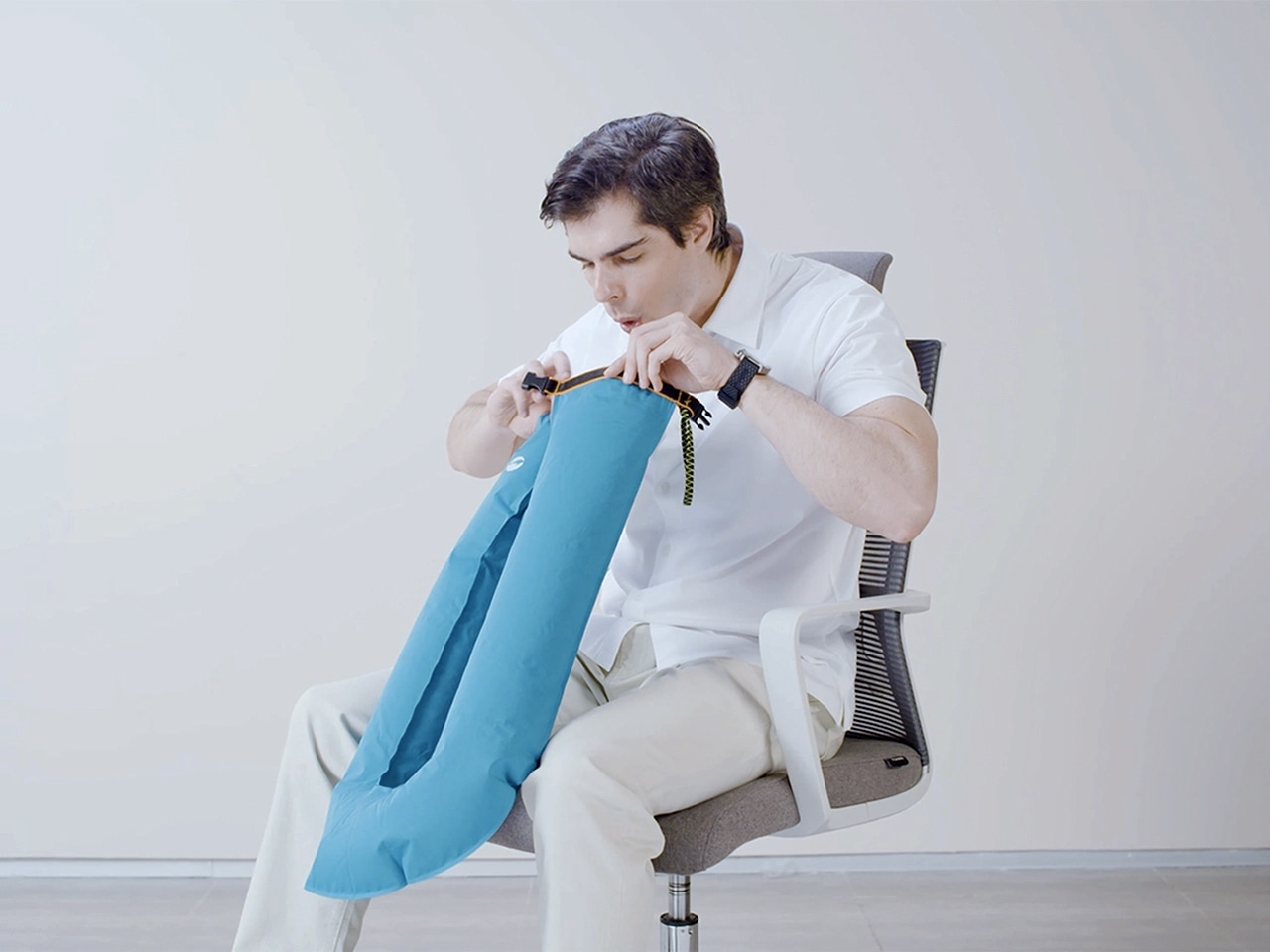 It Only Takes One Breath!
Easierhike® Alpha Pillow could get fully inflated with ONE breath. It is germ-free since your mouth does not need to contact any part of the seal.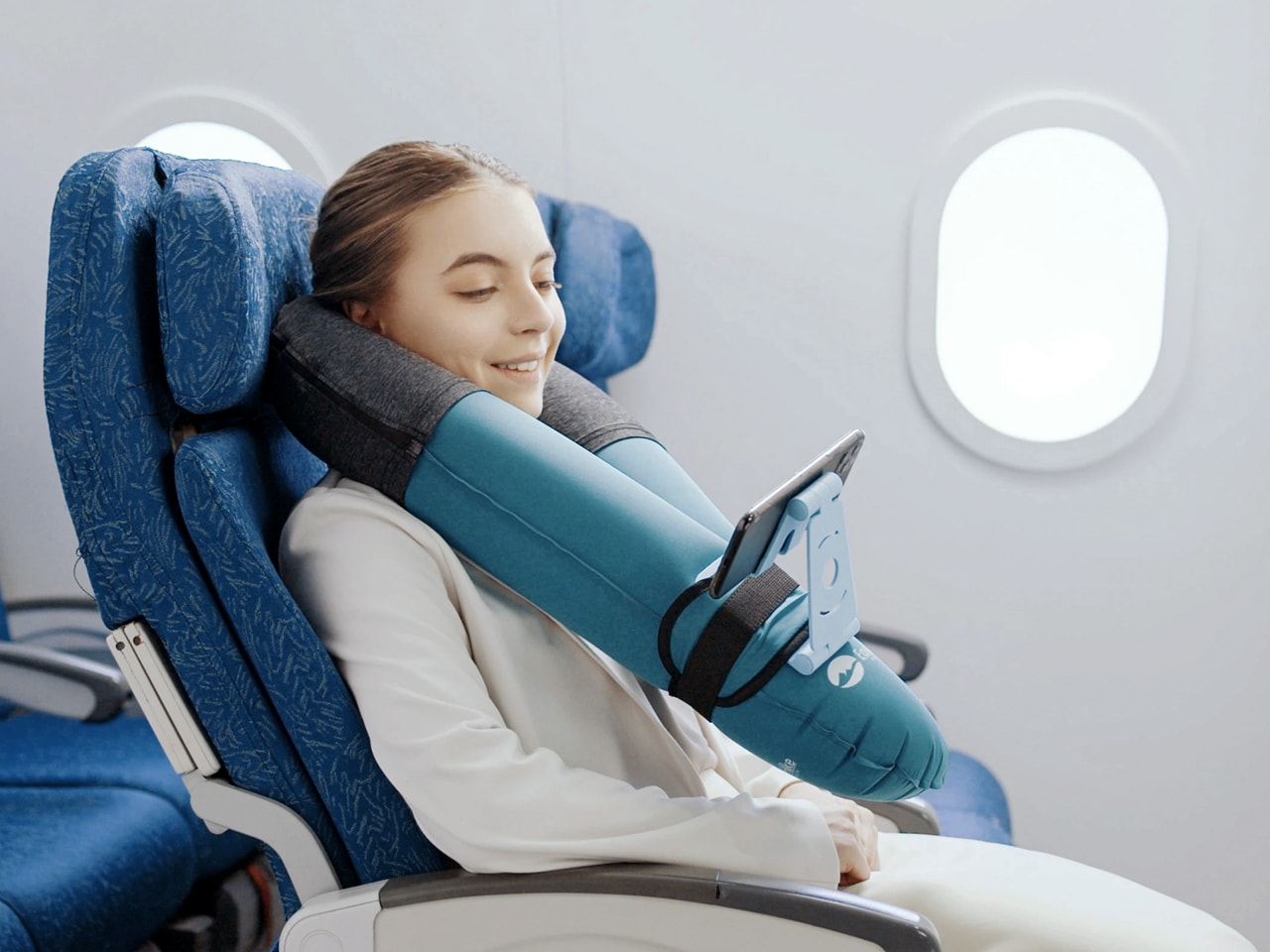 Enjoy a Movie While Staying Comfy.
The multifunctional design allows you to set up a mobile phone stand on your travel pillow in mere seconds. Sit back and relax while your favorite pillow takes care of entertainment during your trip.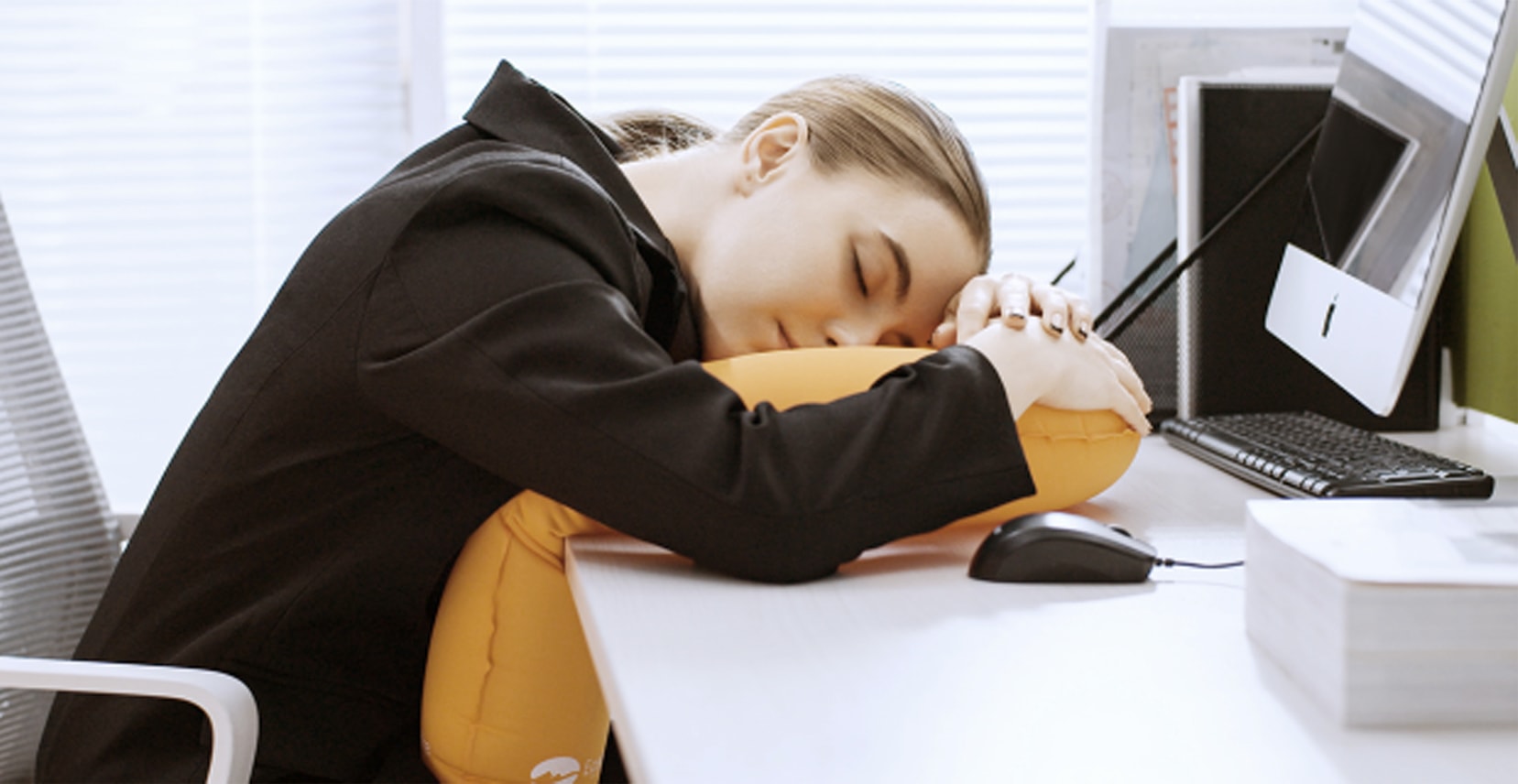 The ergonomic design stops numbness and pain in your arms caused by the table edge.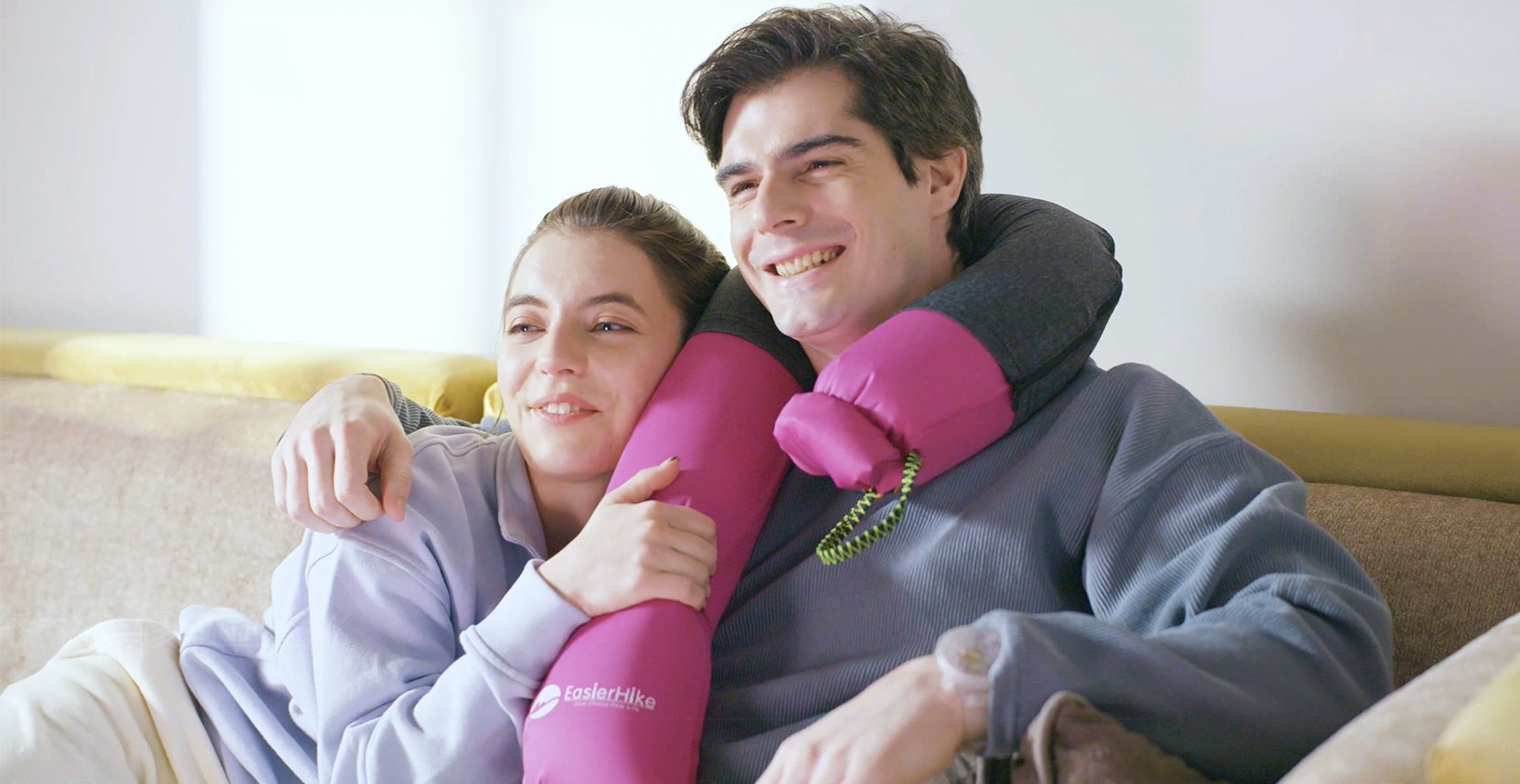 Enjoy your family time on the sofa with Alpha Pillow.