The Rax is powered by the latest Quick Charge 3.0 technology that is proven to charge all of your Apple and Samsung devices up to 4x faster than your average wired cable.
That means you'll spend less time sitting around waiting for your devices to charge or waiting for enough outlets to manage all your devices.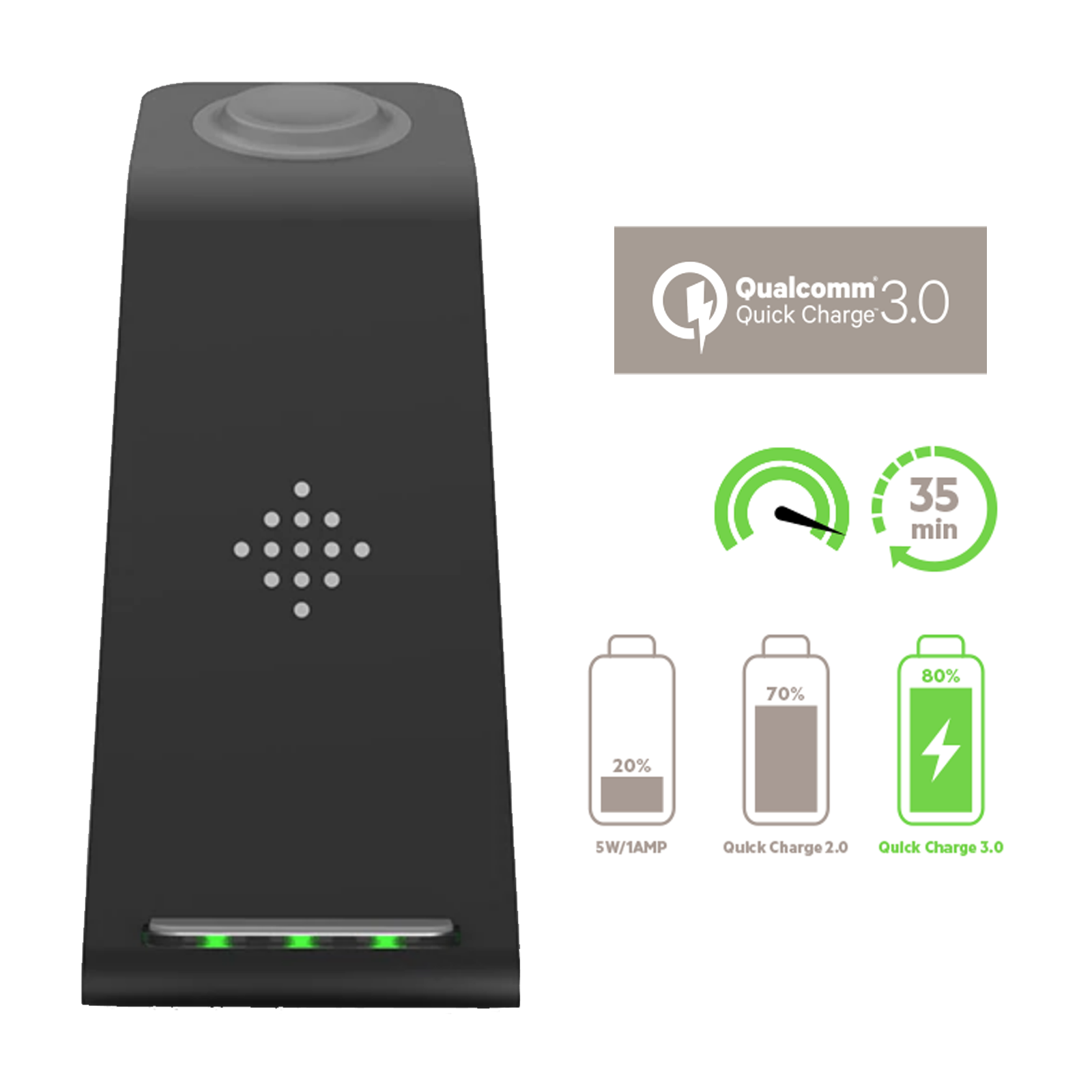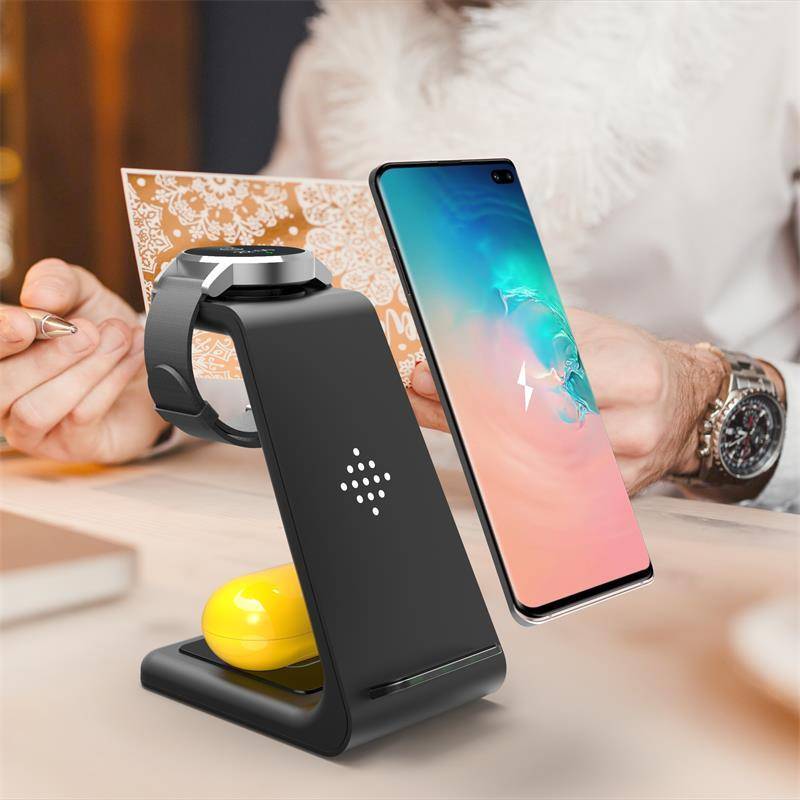 Supports Almost All Devices
The Rax is compatible with all Qi-enabled Apple & Android smart devices.
Whether you've got an iPhone, Samsung, AirPods, Apple Watach or Galaxy Watch, this charger stand will work for you.
Please make sure to choose the right model when ordering
The Rax can charge through most conventional plastic phone cases and can even charge your smartphone on multiple platforms!
Horizontal and vertical support